---
Coming up
---
Tarragona. 13 August 2016.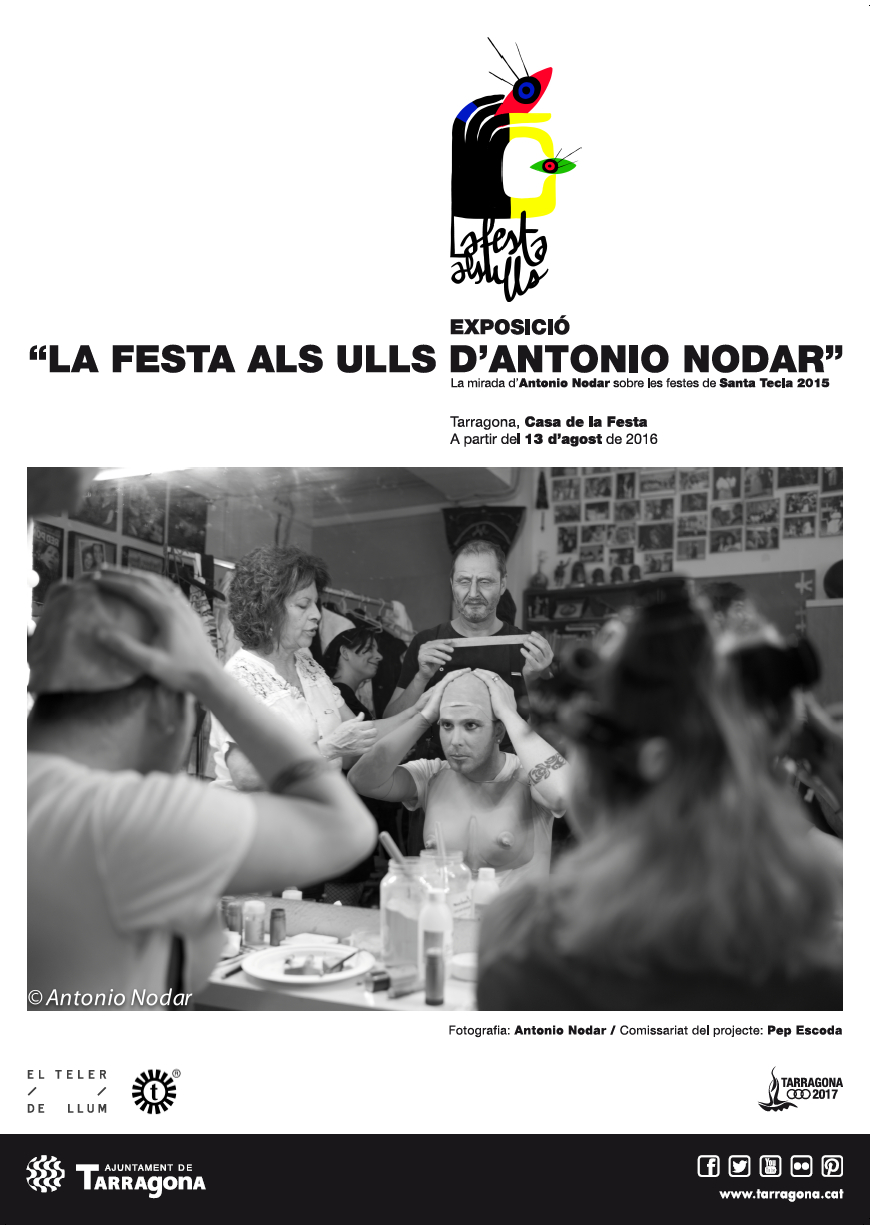 Tarragona's City Festival in capital letters, Santa Tecla is a burst of joy, music and colour that courses through the city for ten straight days. It blends all the traditional elements of the Seguici Popular with an endless variety of dances, human castles, spark-throwing nighttime parades, mythological beasts, mediaeval treats and "spoken dances" (verse re-enactments of the struggle between good and evil) conserved or recovered throughout Catalonia.
Officially declared a Festival of Tourism Interest, a Traditional Festival of National Interest and a Festival of National Heritage Interest. (2002)
Invited by Pep Escoda to do it my way.
---
… from portrait to self-portrait …
October 2016
 les Nuits Blanches de La Fonderie
a Fontenay sous Bois. Paris
---
September commence l'album Paris
---
October  les Nuits Blanches de La Fonderie a Fontenay sous Bois. Paris
---
December presentation p2sp et travaux des artistes parisiens a Jour et Nuit Culture Paris
---